"When women ask me about heels I say try a pair on.
If You don't see the magic, stick to Reeboks." –Manolo Blahnik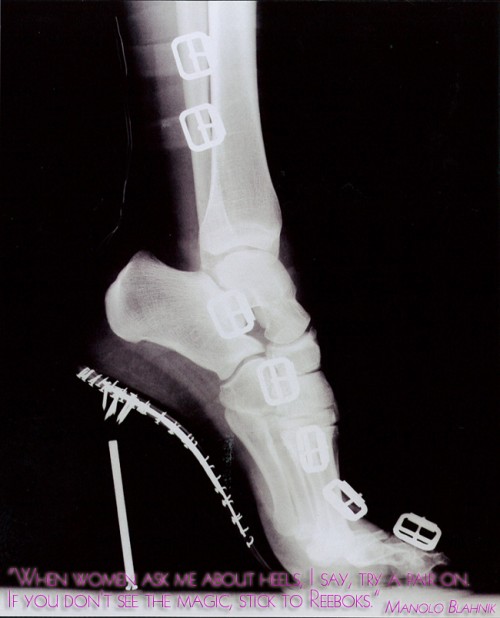 When it comes to shoes, women generally fall into two groups – those who love heels and those who hate them. High heels are associated with sex, status,femininity, and fashion. But many women find them uncomfortable to wear and feminists tend to interpret them as  symbolizing female subordination. Doctors, meanwhile, warn that high heels can cause stress fractures, deformed feet, sprained ankles, and back problems. Yet, despite all the criticism, high heels remain highly popular, irrespective of age or sex/gender.
     "It's hard not to be sexy in a pair of high heels,"  says Tom Ford, whose sexy creations have made Gucci glamorous again in '90s. Quite a few other people agree that heels have the power to transform even the most practical woman into an elegant femme fatale.
Anyway, Reebok is one of the best-known athletic brands. And furthermore, I like Jimmy Choo better than Manolo Blahnik.
Jimmy Choo
so kawaii:-D
[Sponsored link]