※簡易日本語訳は次のページにあります(ページを下までスクロールしてください)
DeepJapan (http://www.deepJapan.org) shares the top 20 key words in 2013 on its "how to" Japanese travel site for international visitors, and reviews some of the most popular and helpful articles from last year. The site was recently updated, focusing on new-found themes that reflect emerging tourism trends in Japan.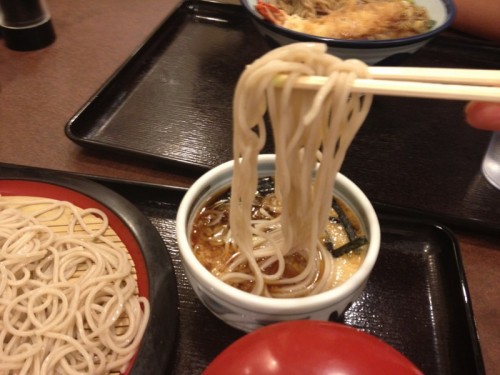 Tokyo, Japan (PRWEB) January 14, 2014
The Japanese travel resource, DeepJapan, updated its website in January, 2014, allowing viewers to see a list of articles categorized under about 400 different travel related themes. The website will continue updating content to reflect emerging tourism trends in Japan.
DeepJapan connects users with the creativity and knowledge of 300-plus long-term international and Japanese residents called "Senpai" (experts) and offers international tourists worldwide real information to enhance their traveling experience in Japan.
Launched by a team of internationally minded individuals led by Zeroin KK CEO Mitsuyoshi Daijo in August 2013, the DeepJapan Senpai community reached out to the world with over 1000 articles on food and travel related topics, such as how to make the proper sound when eating Japanese noodles, the manner in which to eat sushi, and how to find reasonable and yummy conveyer belt sushi or select a delicious bowl of Ramen in Tokyo and other parts of Japan.
After analyzing all content on the site, the DeepJapan data pinpointed the top 20 key words for 2013, which provide unique insight into trends among international tourists as Tokyo looks toward hosting the 2020 Olympics and all of Japan celebrates welcoming over 10 million tourists for the first time ever.
DeepJapan Top 20 Japan Travel Key Words for 2013
1. Soba (Japanese noodles)
2. Sushi
3. Ramen
4. Kimono
5. Soy Sauce (Shoyu)
6. Onsen (Hot Spring)
7. Miso (Japanese soy paste)
8. Bento (Japanese box-lunch)
9. Tera (Temples)
10. Tempura
11. Sake
12. Green Tea
13. Conveyor Belt Sushi
14. Anime (Japanese Animation)
15. Izakaya (Japanese pub)
16. Geta (Geta Slipper)
17. Shinkansen(Bullet Train)
18. Manga (Japanese Comics)
19. Udon (Japanese noodles)
20. Samurai
According to Yoshihide Hagimoto, the Editorial Director of DeepJapan, "Of the top 20 keywords in 2013, over half are Washoku or Japanese cuisine related. This indicates a particular interest in Japanese food and drink among international visitors. Also, among the popular articles on the site, hints on how to eat, order and enjoy Washoku in true Japanese style came out on top. This shows visitors' desire to brush up on etiquette involving Japanese food as well as how to enjoy easy-access Washoku such as conveyer-belt sushi, stand-up soba and all the rice balls and box-lunch available at convenience stores. With both table manners and easy-access to food garnering attention on the site, there seems a common desire to really know the ins and outs of enjoying Japan among visitors from around the world whether they are here on luxury, business or economy travel to Japan."
Here are a few of the top advice posts for 2013:
"The sound makes the experience" (http://www.deepjapan.org/a/1236)
This article describes how to make the proper "slurp" sound when eating Japanese soba.
"Just use your hands" (http://www.deepjapan.org/a/1331)
This article explains how to hold the sushi to get just the right amount of soy sauce.
"Kaiten sushi is cheap and reasonable!" (http://www.deepjapan.org/a/1336)
The difference between conveyer-belt and traditional sushi as well as famous sushi chain restaurants.
"Make sure they serve the flavor ramen you like" (http://www.deepjapan.org/a/701)
The article explains how to select Ramen and discusses the various tastes of popular types i.e. shoyu, miso and tonkotsu.
簡易日本語訳は次のページ [symple_button color="gray" url="http://annex.transtyle.jp/news/en/1903/2″ title="Japanese" target="self" border_radius=""]ページ2[/symple_button]
[Sponsored link]